In recent years, sports watches have become increasingly popular not only with young people, but also with older people who want to lead an active lifestyle. It seems that classic timepieces are no longer necessary. Although traditional wristwatches look stunning, they won't support users in their fitness efforts. Sports watches differ in terms of features, price and robustness. With the wide variety of options available on the market, making a choice is really difficult. Don't worry, after reading this article you'll know what sports watches are worth buying.

What features should a sports watch have?
Given that a sports watch is designed for people leading active lifestyles who want to monitor their activity in real time, a calorie counter is a must. A lot of people place a high value on controlling their weight and shape. Of course, apart from getting an insight into daily calories burnt, one can't forget about a balanced diet and a good night's sleep.
Sports watches should also be equipped with different sports modes to choose from, e.g. swimming and running, so that you can have maximum control over your workouts. Once paired with your smartphone, your smartwatch will save your workouts. This will give an accurate insight into the quality of your training over the course of many days. Thanks to the in-depth analysis and comprehensive stats, you will be able to improve your performance.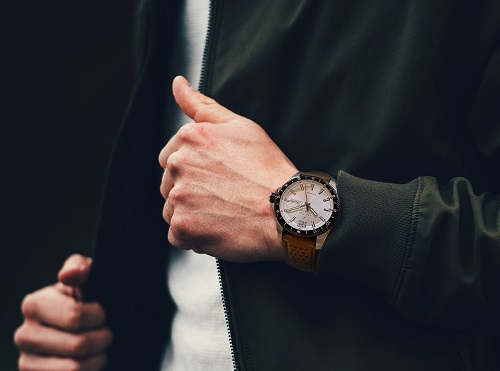 Another useful feature of sports watches is GPS navigation as it allows you to save the routes and see exactly how far you've walked, run or cycled. Plus, GPS shows information of your current location. That's why it is particularly helpful to get back on the right track in case you get lost.
Casio Edifice watches – automotive-inspired timepiece on your wrist
What comes to your mind when you think of Japanese watches? Robustness and precision? Not without a reason, Japanese movements are considered to be one of the best. Casio Edifice watches are synonymous with development. They break some stereotypes about watches as they prove that it's possible to combine a classic design with functionality needed for sports. As a result, Casio Edifice watches are ideal accessories for people who want to wear the same watch both for training and a special occasion.
Now, let's talk about its distinguishing features. The watch has a water resistance rating of 100 metres, which means you can use it for swimming. The Casio Edifice watch has up to 5 alarms, so people who like to take short naps will certainly find it very useful. Thanks to the Waveceptor function, automatic time correction can be realised in Europe, the USA and China. Casio Edifice watches can easily connect to your phone via Bluetooth. Equipped with hard crystals resistant to all kinds of scratches, they are great devices for any trip.
Festina watches – Spanish accessories for athletes
Perhaps some will be surprised to hear that Festina watches are Spanish. But yes, it's true. Although they are powered by Swiss movements, the brand's headquarters are in Barcelona. The brand is most associated with professional cycling races. Although the brand's offer includes primarily elegant timepieces, you can also find some watches for athletes. Festina watches are good timekeepers – they keep track of time to the tenths of a second (especially useful for sport lovers). They are made of the finest materials, e.g. gold, leather and resin, which translates into top quality. Plus, they are available in many colours, so you can choose the one that best suits your taste.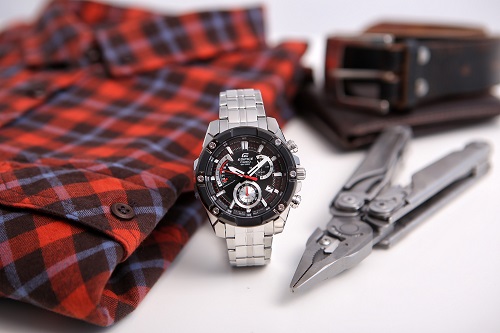 Will sports watches meet the needs of athletes?
They certainly will. And not only in terms of functionality, but also in terms of design. Sports watches don't necessarily look distinctly different from other types of watches. Actually, they can be worn for many different occasions, not just for sports. Modern timepieces very often combine a classic design with a whole range of functions.